If you travel frequently, you are already accustomed to go to the airport two hours before the flight, pass passport and luggage control. And that's OK, but if your flight is delayed, cancelled or even you missed your connecting flight, that's can cause major problems and financial losses. However, when you get the news that your flight has been delayed for a substantial amount of time, or cancelled at all, then the whole process quickly becomes tiresome.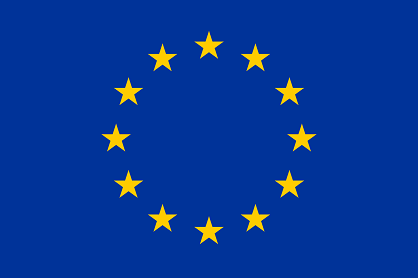 EU Regulation 261/2004 – Protect Your Rights!
That's why in 2004 the EU approved regulation N261 to protect passenger rights. Your flight is already a bad experience – but it could get better: If your flight is delayed or cancelled and you arrive at your final destination at least 3 hours after the scheduled time due to causes within the airline carrier's control, you are entitled for up to €600 compensation according to EU Regulation 261/2004.
Flight delay compensation claims are only applicable to flights leaving an EU airport and/or any flight arriving at an EU airport by an EU registered carrier.
Compensation Amount
Flight delay compensation amount depends on the Distance of the flight
For example: if you have a flight from Berlin to Barcelona, you can get €400 compensation
How far back can i claim flight delay compensation?
The rules of the directive do not provide a universal timeframe for the filing of claims, and leaves it to each country's own claim terms. For example, in Germany the claim period is 3 years, in Luxembourg – 10. Limitation periods can be between 2 and 10 years. This means that you can claim compensation even a few years later from your disrupted flight.
1 Year – Belgium, Poland
2 Years – Iceland, Netherlands, Latvia, Slovakia, Slovenia, Switzerland, Italy
3 Years – Austria, Croatia, Czech Republic, Denmark, Estonia, Finland, Germany, Norway, Lithuania, Portugal, Romania, Sweden
5 Years – Bulgaria, France, Greece, Hungary, Spain
6 Years – Cyprus, Republic of Ireland, United Kingdom
10 Years – Luxembourg
Lifetime – Malta
How to Claim Flight Delay Compensation?
If your flight meets the above criteria, you can now be calm, because claiming compensation is no longer hard!
Documents you need: Only Ticket and Passport
Since you have these 2 documents, You only need to fill out application form on 3FlightDelay.Com, it needs only 3 minutes and that's it!
And YES! Claiming flight delay compensation is that much easy! You only need to wait for 3FlightDelay team to take all the necessary legal measures and receive compensation from the airline.
How far back can i claim flight delay compensation?
As you already know, you only need a ticket and a passport. Then you have to enter the information in the application form.
Keep in mind when filling in an application form:
The passenger have to fill out an application form individually. You can assist a friend / family member to fill the application, but the signature is necessary to belong to the passenger.
If your flight is delayed or canceled, and the airline has rescheduled your flight. You need to fill the application for the first flight, which is actually a problem.
If a passenger is a minor, the parent has the right to fill his application.
• The parent must sign the power of attorney at the end of the application
• The parent must indicate his/her name and surname in the Additional Information Section as indicated in the passport.

The best part? We are working on No Win, No Fee basis, which means that you pay nothing until you get compensation. There is nothing to lose. We do not get paid until you do!
We only receive a success-based 25%(VAT incl.)  fee if your claim is successful and the airline pays your compensation. That means you carry no financial risk if you claim with us. We have a lowest fee in the industry!
Flights delayed for 3 or more hours
When your flight is delayed by at least three hours, the airline is compelled to take care of you. Your "right to care" is an obligation for the airline to provide:
Food and Drink, proportionally to the length of the delay (it can be in the form of meal vouchers). Regardless of what caused the hold-up, your airline must look after you if you're delayed or waiting for an alternative flight if your original was cancelled.
Access to phone calls and/or emails, so you can make arrangements (warns relatives supposed to pick you up, cancel a rental car etc.)
Accommodation and journey between the airport and the hotel. If delayed overnight you're entitled to a hotel, and the airline must also provide transport to and from it. Ideally it would book the hotel so always check first, but if it's unable to help, try to find a reasonably priced one and keep all receipts – again it's unlikely to cover a luxury hotel.
Now, it's possible that the airline doesn't take care of you. If you ask for their assistance but the airline refuses to cooperate, feel free to make arrangements yourself: buy a meal and refreshment, and if necessary, a hotel. Just don't forget to keep the receipts: you can also send Receipt for Expenses to 3FlightDelay team and they can ask the airline to refund you afterwards.
This will apply if your flight is late by more than two hours on short flights, three hours on mid-haul flights, and four hours on long flights, regardless if the delay is the airline's fault or not. If the airline doesn't provide care and assistance, you can claim compensation for any related costs you incur.
Do keep in mind, however, that the airline will only refund "reasonable expenses": don't expect them to pay for your time at the airport spa or the bill at an expensive restaurant!
Extraordinary Circumstances
Airlines will only pay you compensation if the circumstances, which cause your delay etc., are their fault. In the case of extraordinary circumstances, no compensation will be paid. Examples of extraordinary circumstances include severe weather – one we often hear is "strong winds", strikes and radar failure. In these situations, many good airlines will often offer food and drink along with alterative flights and even financial compensation, but they don't have to do anything at all – and you can't demand it.
Additionally, you cannot claim compensation if you were informed of a cancelled flight two weeks before departure date or you were offered an alternative route that had a similar schedule to your original flight.
Circumstances such as "technical difficulties" and "operational circumstances", or if the pilot turns up late, do not count as extraordinary circumstances and cannot be used as reasons to avoid paying out compensation.